About Optifit
Lots of women are happy with the standard wired and non-wired conventional bras.
And that's fine – if you are standard, but if you need plus sized cups, you already know that what the lingerie industry have to offer you is limited.
However, if you are one of thousands of women who are not happy – then Optifit is for you.
Optifit has been specifically created for your plus size cups, from double gorgeousness to infinity.
A radical new design using patented wire-free technology, giving all of the lift, all of the shape, without the discomfort. Clinically proven to provide breast uplift and promote a balanced posture.
Optifit is custom made to your unique measurements – a healthier alternative to the standard bras currently available. Rather than compressing and encapsulating you with wires, boning and moulded cups, Optifit will elevate your breast naturally and without pressure or distortion.
We don't want to change the world – We just want to change your life.
*As featured on YouTube
Handmade in the UK
Patent Granted
Clinically Proven
What makes Optifit Different?
Conventional Bra (Breast Focus)
Ordinary bras fit against the breast, squashing the tissue to the chest wall. Tightening straps lifts the back, pulls the shoulders down and the head forward. The chest is closed affecting breathing.
Optifit Bra (Back Focus)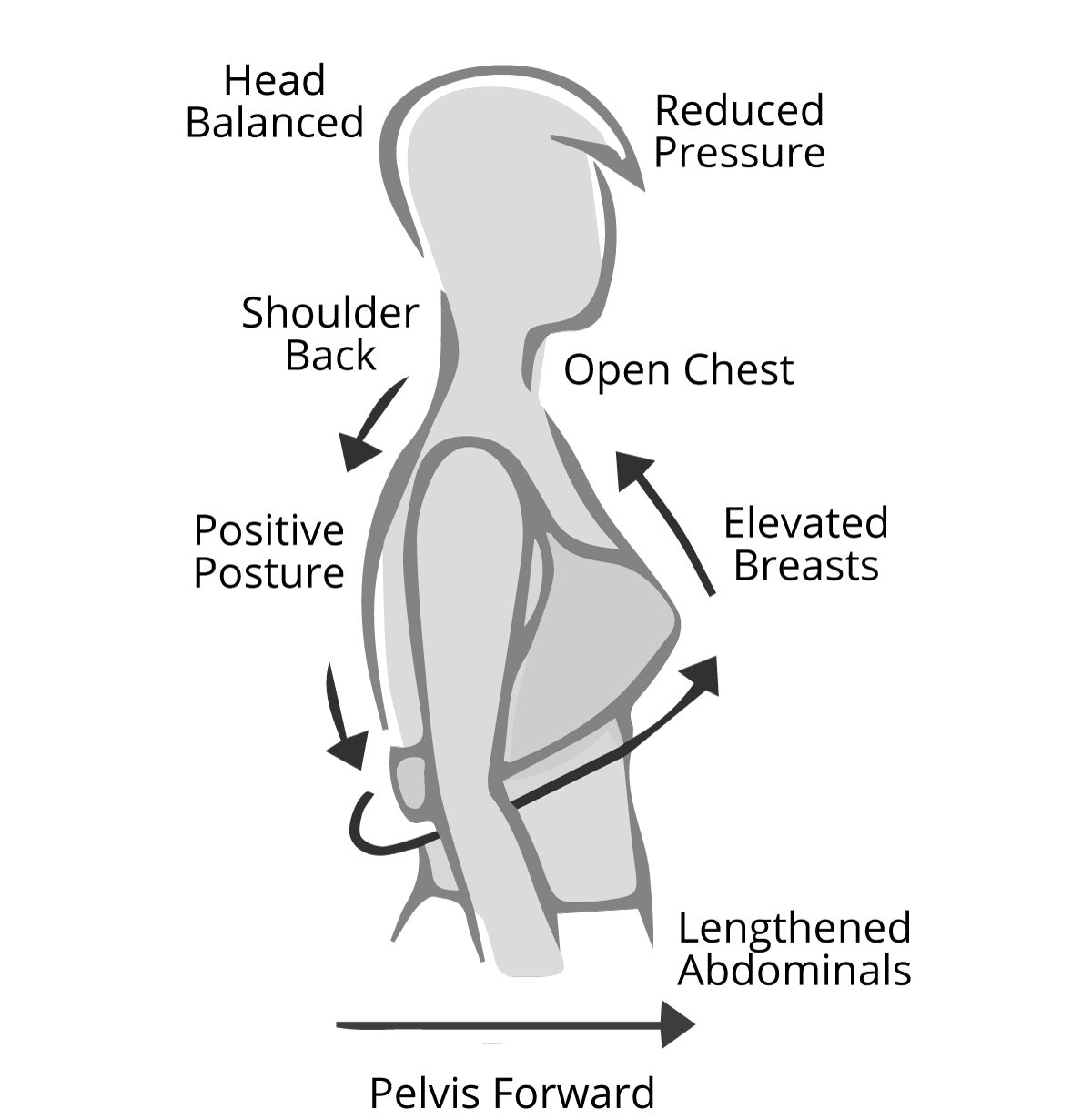 Optifit Bras hug the body from the back and cradle the breast from underneath. The breast is elevated and the chest is opened. The shoulders are pulled back and the head balanced.
Testimonials
My Optifit bras have transformed my life! I farm and horse-ride virtually every day and the bras have eliminated the uncomfortable bounce.
Auriol Louth, Lincs
I suffer from Fibro-cystic disease and my breasts are sometimes extremely painful. I am delighted to say that wearing my Optifit bras, it is no longer a concern. Fantastic!
Pam Manchester
I can't wear my old bras since I bought Optifit. Had my original one on for half an hour and I felt so uncomfortable, I had to take it off till my Optifit dried!
Karen Ellesmere Port
My Optifit bras are so comfortable. It is such a relief not having straps continually sliding off my shoulders!
Mary Lancaster
Thank goodness I found Optifit. My back no longer hurts. A true wonder bra!
Jenny Cheshire
Bras fit perfectly, love them! Easy to put on now!! I have not worn another bra since! Also my boobs have got higher and are a lot more lifted, even without a bra on! Honestly, they are amazing!
Kerrie Nottingham
Discover the secret
Visit the BraSpa design rooms to view some of our limited edition ranges...available on request.
Visit The Bra Spa
© Optifit & Optimeasure - All Rights Reserved